You can find the Deal Zone on Allegro's home page and on its dedicated page .

Deal Zone is a special place dedicated to the attractive offers that have passed our verification process. We display the Deal Zone listings with their initial price crossed out: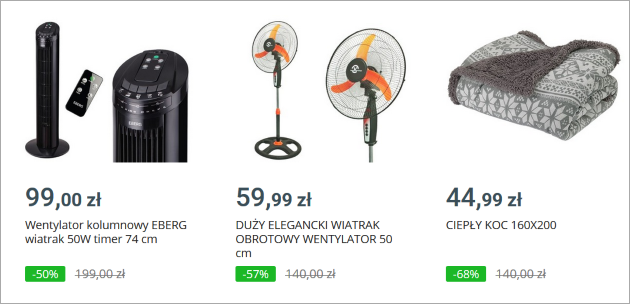 What sets the Deal Zone listings apart?
items come in various colours and sizes
they include some additional free bonuses
they feature a wide selection of shipping options
items come at low prices.
How can I sell in the Deal Zone?
How can I submit my listings to the Deal Zone?
go to the Moje oferty (My listings) tab
choose the listing you want to submit
click the Zgłoś ofertę do okazji (Submit your listing) button next to the listings and wait for our decision.
In this instructional video (in Polish) we show you how to submit listings to the Deal Zone step by step :