To promote your offers and attract more buyers, consider the following options:
Feature, Highlight and Bold in the package,
You can find the options in the Opcje promowania (Promotion options) tab in thethe offer form :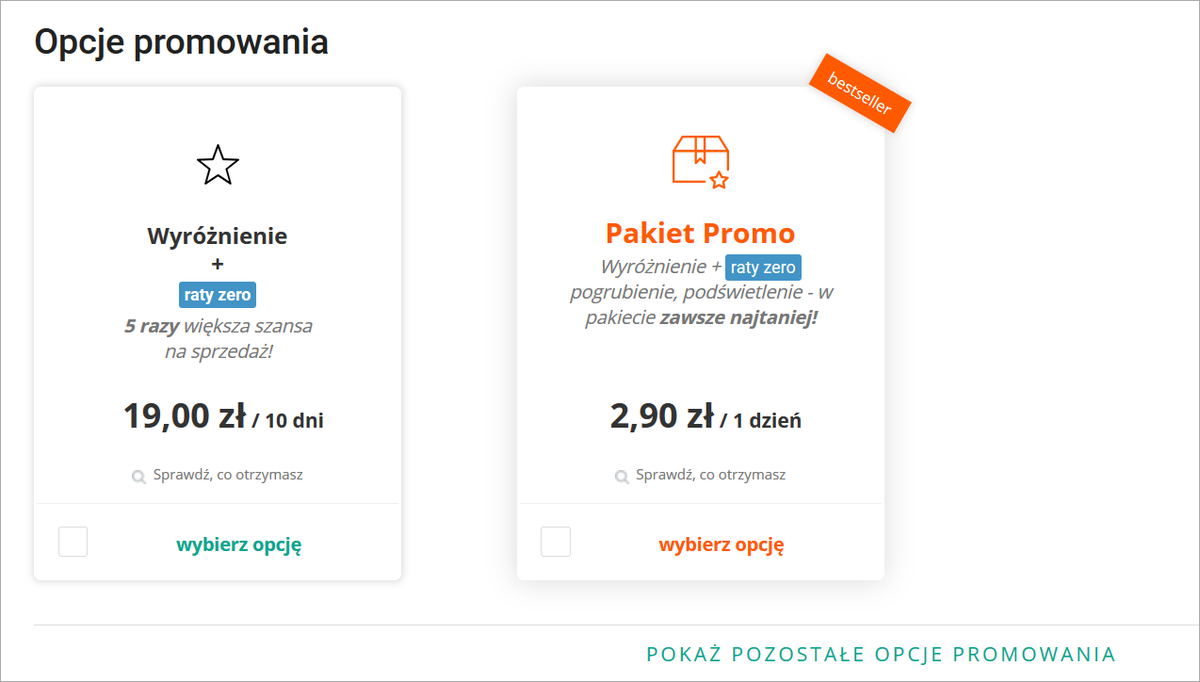 To use them, simply select a desired option – individually or in combinaition with others. Prices are displayed in the description.
We offer ZERO installments in offers promoted with the Feature or Promo package options. This means that buyers can buy these offers in installments (you will receive the entire amount immediately).
To withdraw funds from sales in offers where the buyer chose to pay in installments, you must have the Przelewy24 service enabled in Allegro Finances. If you haven't turned it on yet, check how to do it .
The fee for a selected promotion is available in the summary shown before you list an offer.
Promotions can be enabled and disabled at any time while the offer is listed. To do that, go to the Moje oferty My offers tab and next to the selected offer, click akcje [actions] and then edytuj [edit]. If you want to do this for multiple offers - select them and click wyróżnij [feature].
What are the promotion options?
Feature
If you select this option while listing an offer, the offer will be shown above all other offers without this option. It will be displayed on the promoted offers list; in a given category and in search results.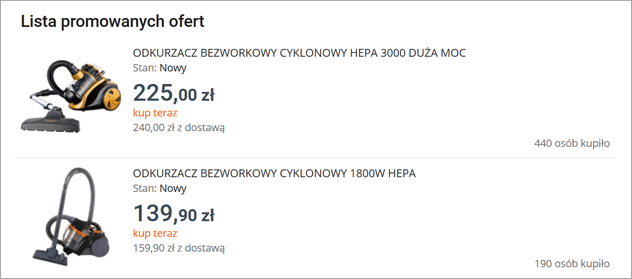 Bold
If you select this option, the title of your offer will be written in bold. It will be more visible in a selected category and in search results.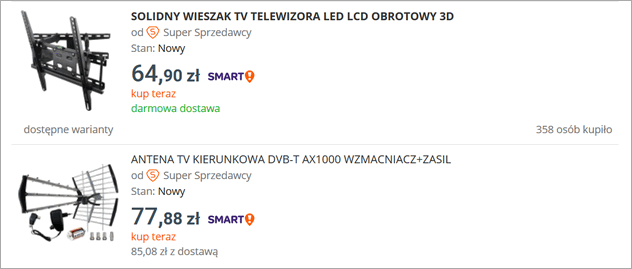 Highlight
With the Highlight option in place you can be sure that your item will be noticed by buyers, while increasing your chances for a sale.
Select this option to have your offer listed against a blue background.

Promoting on a category page
If you select this option, your offer will be featured on the category page (e.g. Consumer electronics, Home and Health, etc.) where your offer is listed. The offer will be displayed in a dedicated gallery of promoted offers. The gallery will display a thumbnail, price and title of your offer. Buyers will be redirected to your item page if they click on it.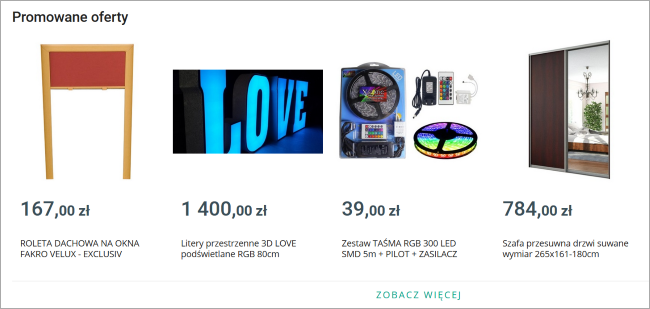 A single gallery screen displays up to 5 offers. They rotate automatically or the customer can manually scroll through them.
Many buyers browse through category pages. This is where they are redirected after clicking on the category name on the Allegro home page. Therefore, this option is very attractive.
IIf you select this option, your offer will be put in the line-up to be displayed in the gallery on the category page. The time of display and the number of views depend on the number of sellers using this option.
You need to meet special conditions to promote on a category page. Learn more about the topic .
More promotion options
In addition to standard promotion methods, you can also:
---
Find out more