We have created a new Orders tab thanks to which managing sales on Allegro will be even easier for you.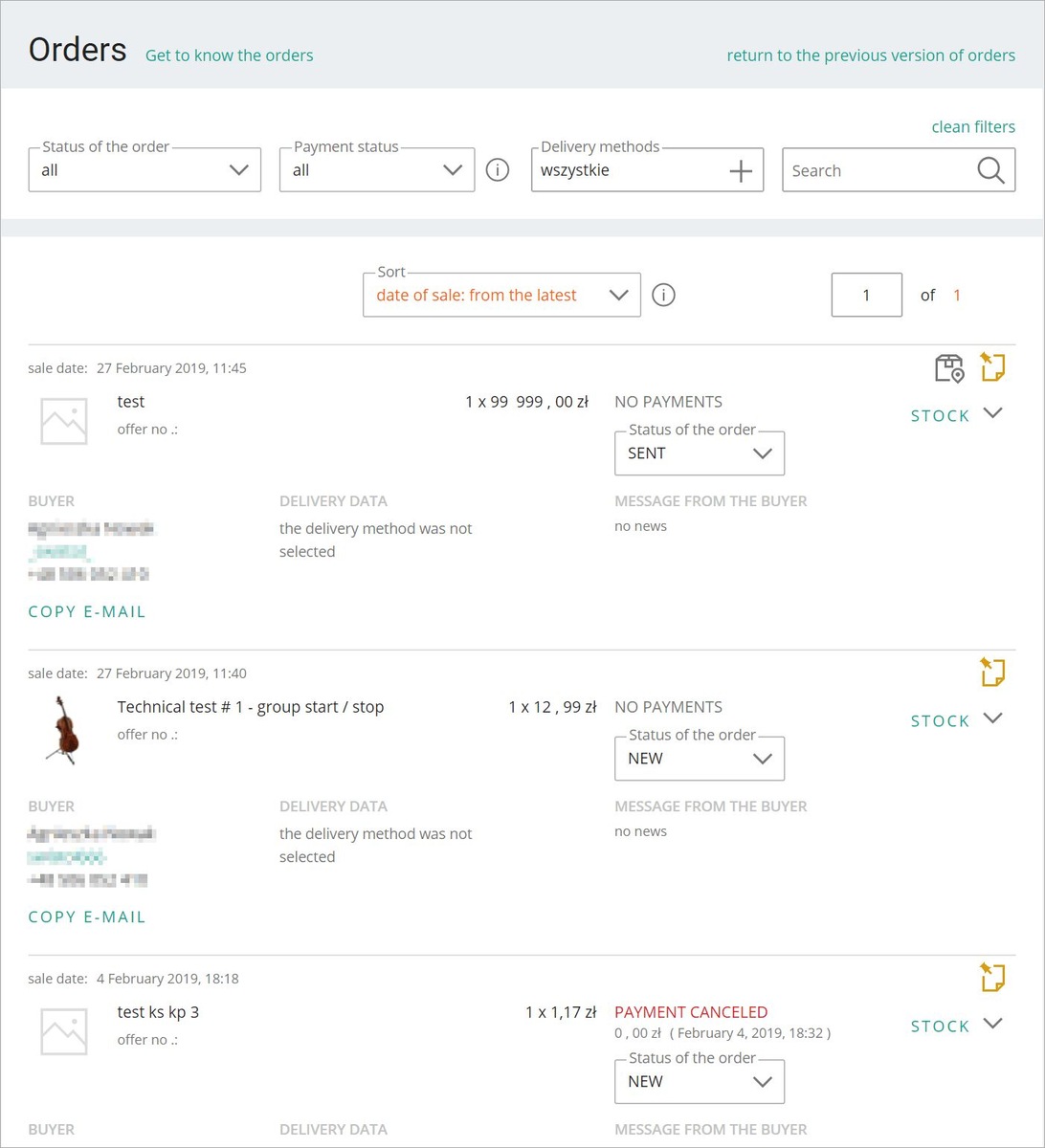 When you click the tab, you will see all items sold as orders from buyers. Each order consists of all purchases made by one buyer at the same time. For example, you sell computer accessories, your customer chooses a laptop case and a wireless mouse from your offers, adds them to their cart and pays for them. Under the tab, you will find a single order from the buyer: for the case and the mouse.
Filtering and searching for orders
In this tab, you can easily filter orders by order status:
all
shipped
not yet shipped
and by payment status:
all
paid
cash on delivery
unpaid
to be verified
You can also use the search engine which makes it possible to find various information about an order; such as the offer title, number or reference number, and the customer's user name and name.
Order sorting
The most recent orders are displayed by default at the very top of the screen. However, you can sort them:
by order date (from oldest or from most recent);
by payment date (from oldest or from most recent).
Example: You want to sort orders by payment date starting from the most recent ones. If your customer bought something from your offers a week ago, but only paid for the order now, it will appear at the very top, i.e. at the top of the list of orders.
Managing orders
For each order, you will find all the required information, such as date of sale, offer data, buyer details or payment status. To manage your orders, use the [akcje] (actions) button. You can find it next to each order.
This way, you can add the shipment number, mark orders as shipped or not shipped, add notes or check the buyer payment status.